<!-- Google tag (gtag.js) --><script async src="https://www.googletagmanager.com/gtag/js?id=AW-11206787598"></script><script> window.dataLayer = window.dataLayer || []; function gtag(){dataLayer.push(arguments);} gtag('js', new Date()); gtag('config', 'AW-11206787598');</script>
PrayerFormance
Interactive concert. Songs and stories bridging hearts and cultures beyond enemy lines.
Gabriel's music could be described as World Beat Fusion, sacred, heart songs, and prayers from around the world. He is available for venues of all different faiths, universities, cultural centers, yoga & retreat centers, companies, private events, house concerts, schools & more.
Testimonials on my PrayerFormance:
"Gabriel's concert ( PrayerFormance") was like a rose opening up slowly. Every story shared by him was a medicine pill that opened my heart and weaved along with the beautiful melodies from different parts of the world. I reflected for many days after the concert on what I heard - so I can definitely state that it is a very powerful concert: art at its full potential! ️" Nikita Llerena - Rio de Janeiro, Brazil.
" From the first chords, I was involved in a hypnotizing, contagious, and poetic experience to say the least. Gabriel's PrayerFormance is a blend of tango elegance, Manu Chao's energy, Bob Marley's activism, and Jewish essence. His work speaks to everyone's heart." Guigo Rua - Photographer, Sao Paolo, Brazil.
The Human Project PrayerFormance - Full band -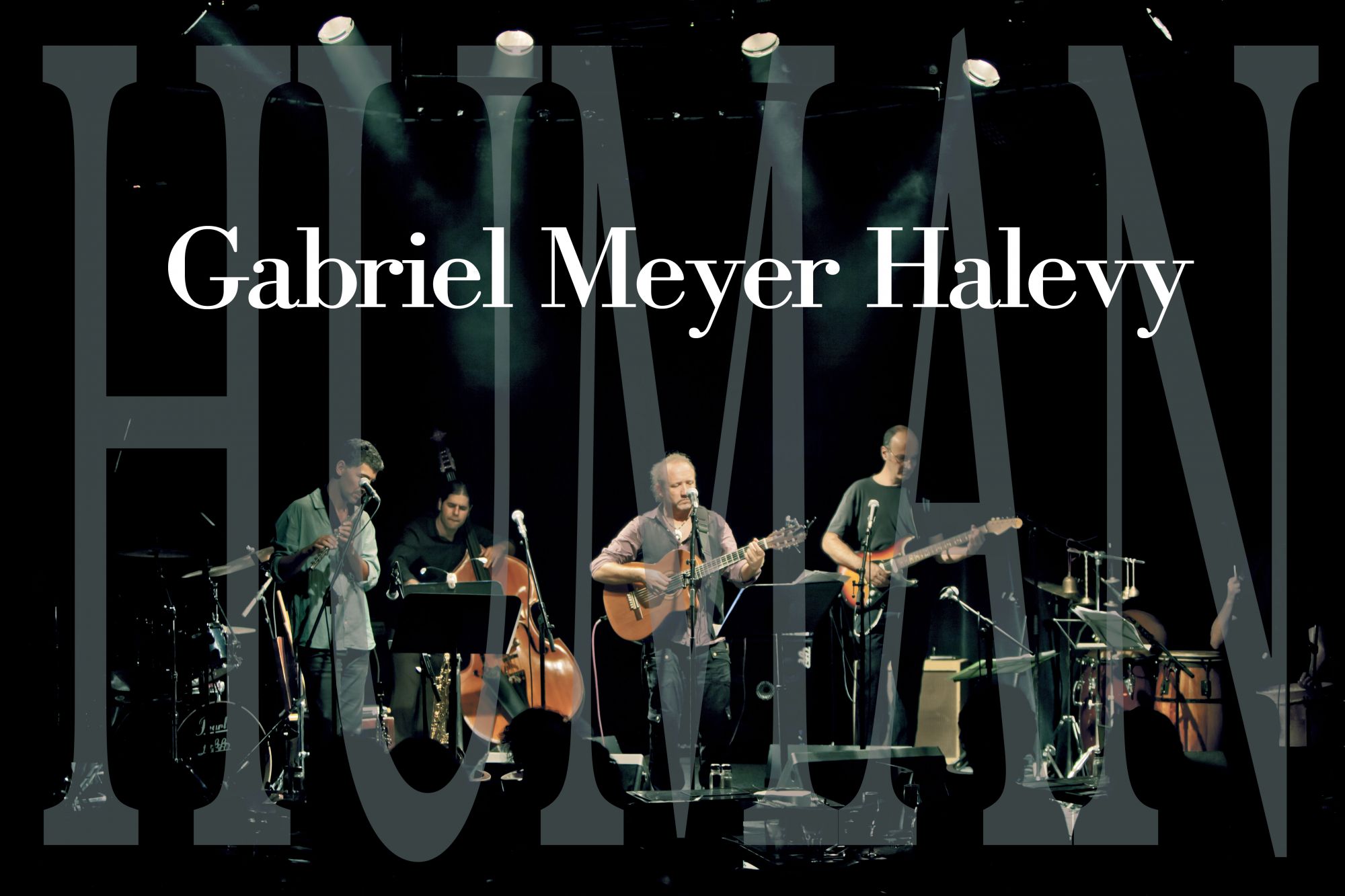 Heart, sacred, folk & original songs blend & celebrating the Human Spirit. The Prayerformance is an interactive concert that journeys from intimate prayer to ecstatic "danceable" joy Bridging heart and cultures. A cultural puzzle interconnecting through many languages: English, Spanish, Arabic, Hebrew, Urdu & Sanskrit.
The message draws from Hebrew and Universal Wisdom.
An inspirational multicultural experience rooted in spirit, bridging cultures, religions, celebrating life, and creating spontaneous community.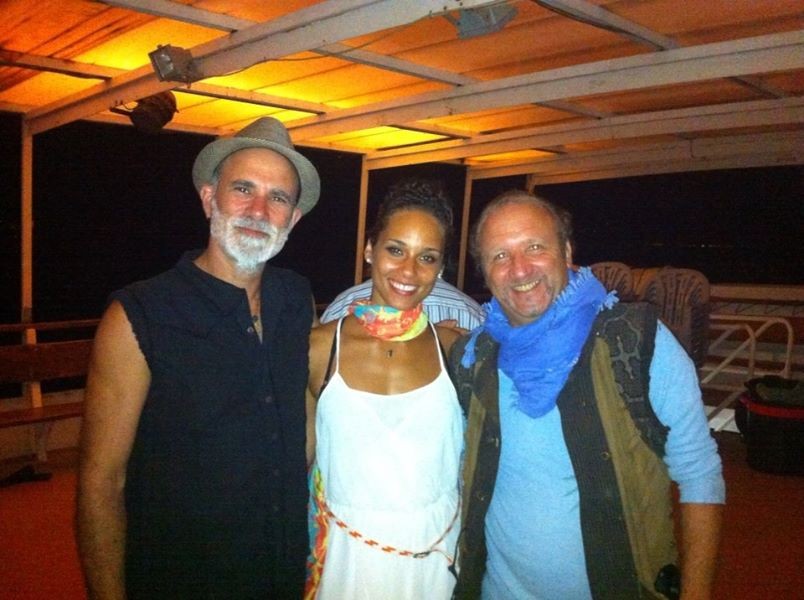 After playing with Amir Paiss for Alicia Keys and her family on board the Lido Boat at the Sea of Galilee.
Solo PrayerFormance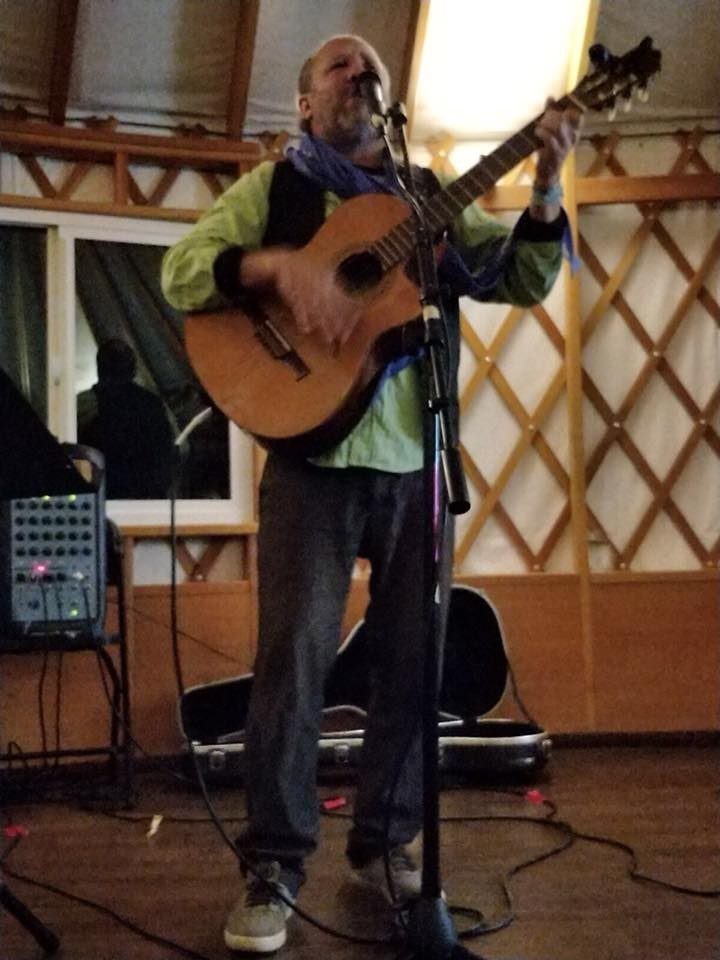 Journey with Gabriel from intimate transparency to ecstatic bliss in his solo "PrayerFormance". His sacred healing heart songs - multilingual and world fusion music - will be spiced up by stories and intention, reflecting his nomadic experiences as a peace, interfaith & deep ecology social entrepreneur. A trance-formative, heart-opening, and awakening experience.


School Presentation
An interactive journey through music and personal stories of spiritual activism.
A cross-cultural & multifaith experience, building bridges for peace, ecology awareness & personal transformation.
*Ages ranging from kindergarten to High School.
Artist in Residence Weekend Combination Package
- Custom tailored to your needs -