Musician, Radical Creative, Storyteller, Writer, Workshop Facilitator, Sacred Activism & Keynote - Speaker
"Surprise Reality until it Changes"
Gabriel opens hearts and builds cross-cultural bridges even beyond enemy lines through music, humor, and story celebrating Spirit.
In deep gratitude for the amazing, beautiful, and transformative Mexican experience. Back-to-back events - at Bet El Jewish Community, and at the Sufi tekke dervish community in Mexico City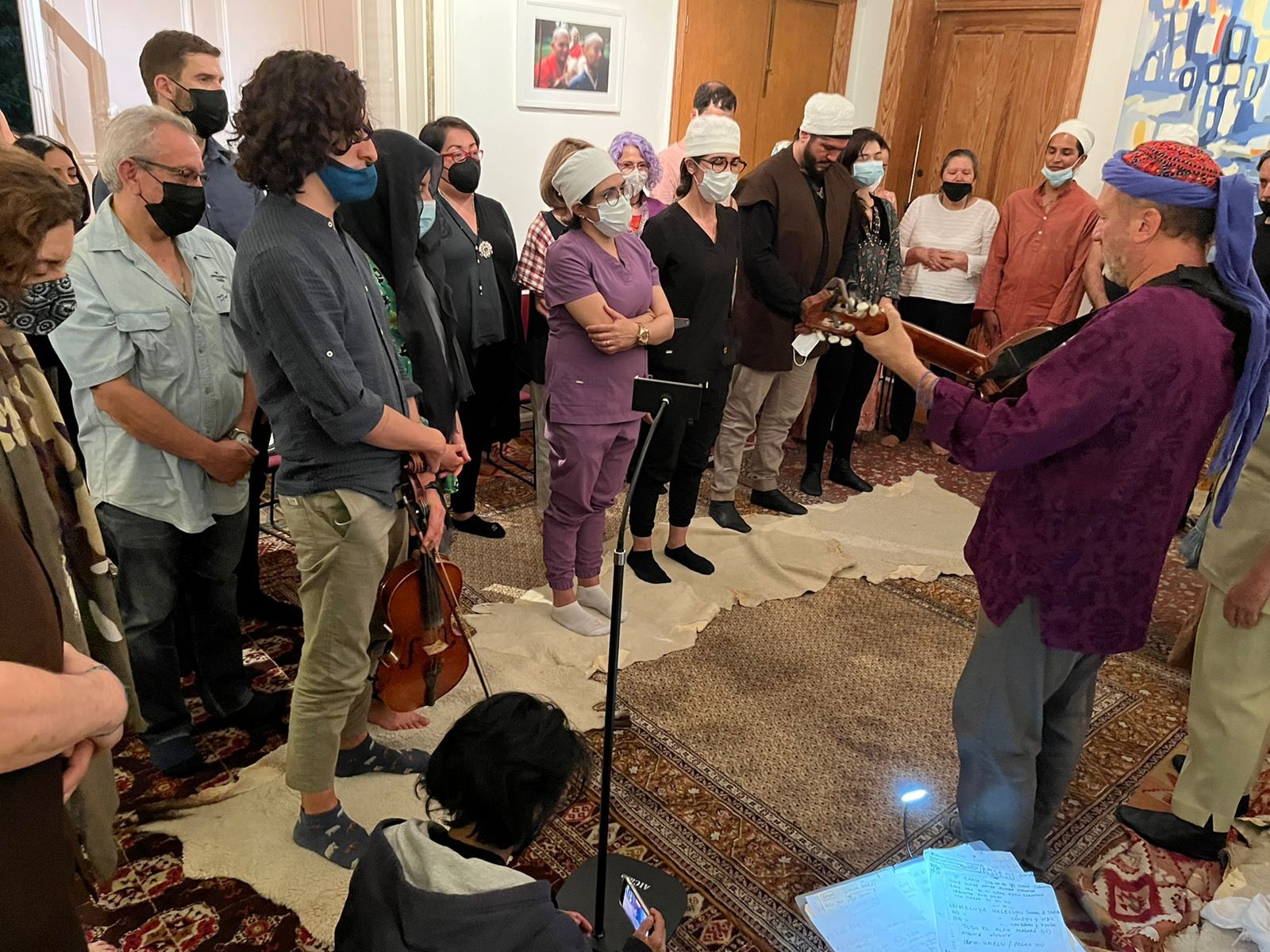 - then Tulum (Portal Ixchel) and the beautiful community of friends in Tepoztlan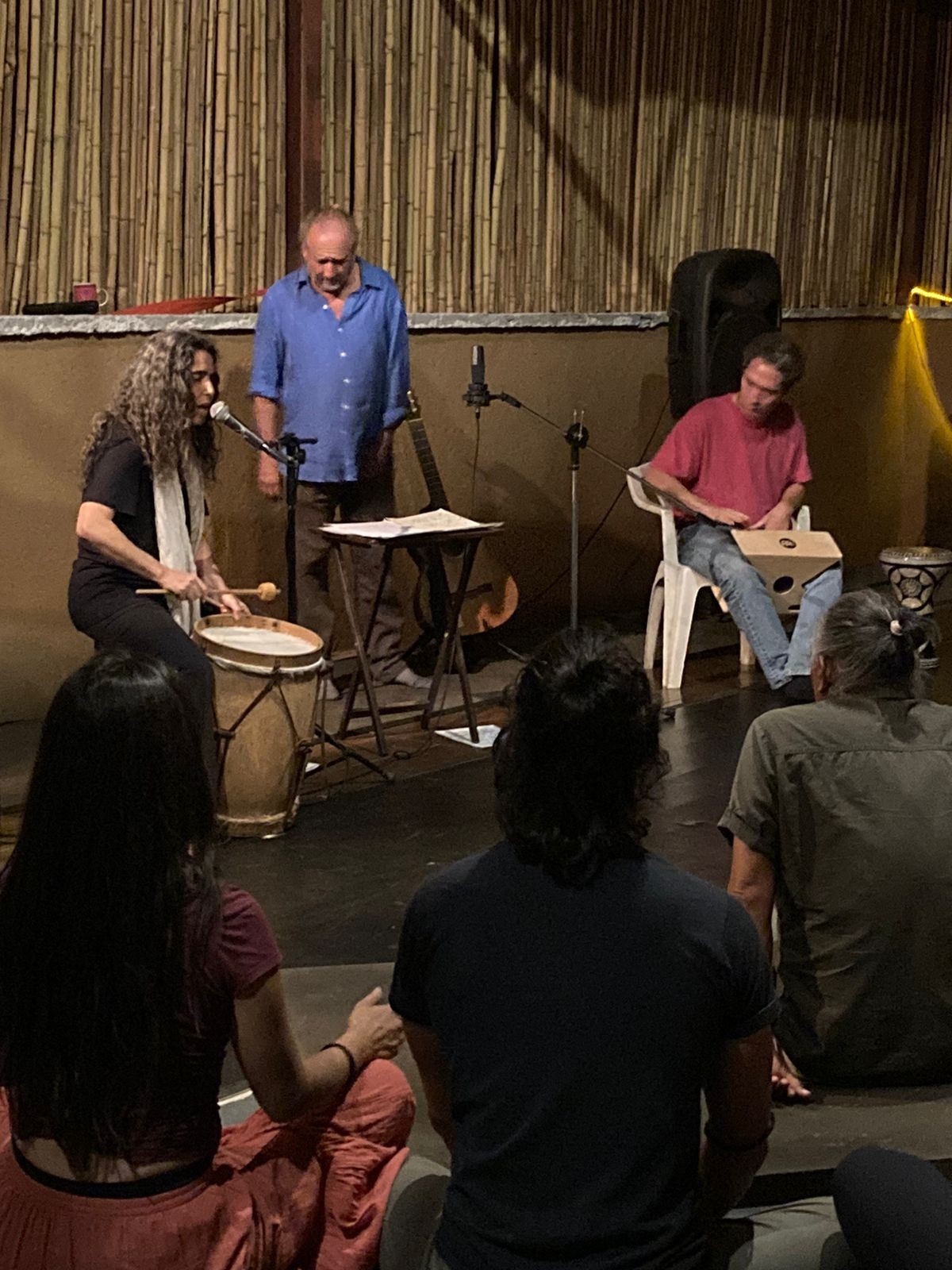 Very grateful for amazing "Prayerformances", "Sacred Playshops", inspirational travel, and replenishing old & new friends in Colombia,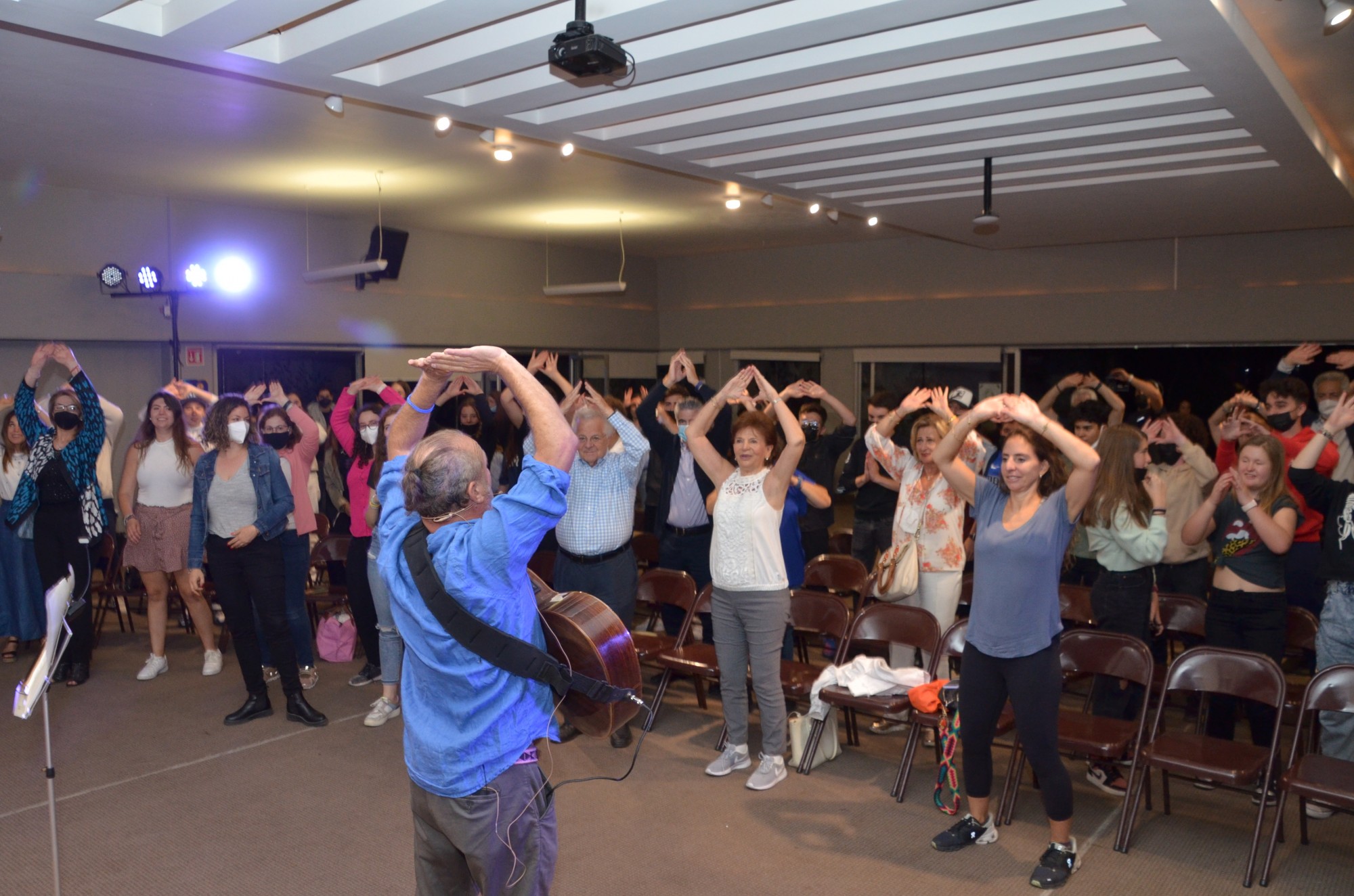 Argentina ( playing with legendary brother: Leon Gieco)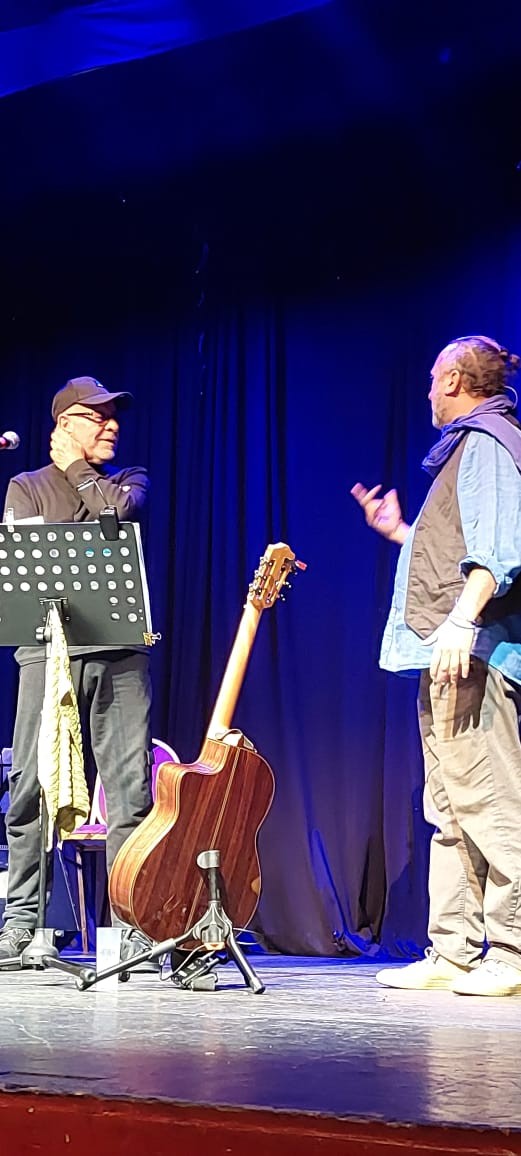 Uruguay & Brazil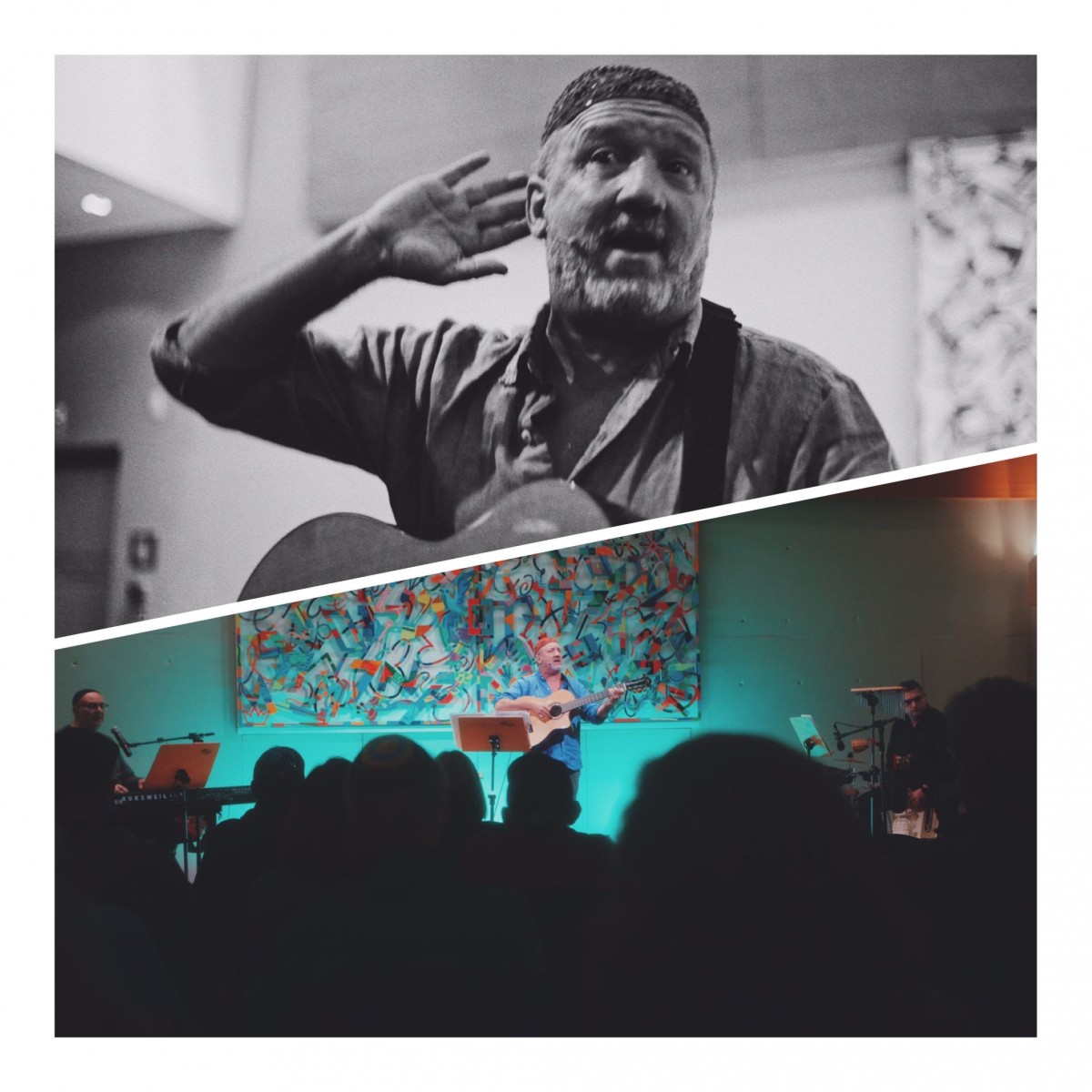 I have been sharing my music and message in Ecovillages, Jewish communities, theatres, mosques, churches, retreat centers, and more.
My next stop is sacred activism at The Favela da Paz in Sao Paolo where the fifth annual gathering of the global alliance "Defend the Sacred" (DSA) will take place.
I've been a part of it since its inception. DSA was Inspired by "Standing Rock" a movement in action rooted in spirit and land, led by the Lakota, Nakota, and Dakota Nations. Our gathering is taking place in support of, and hosted by our beloved Instituto Favela de Paz, at the 40000 people Favela Nakamura in Sao Paolo.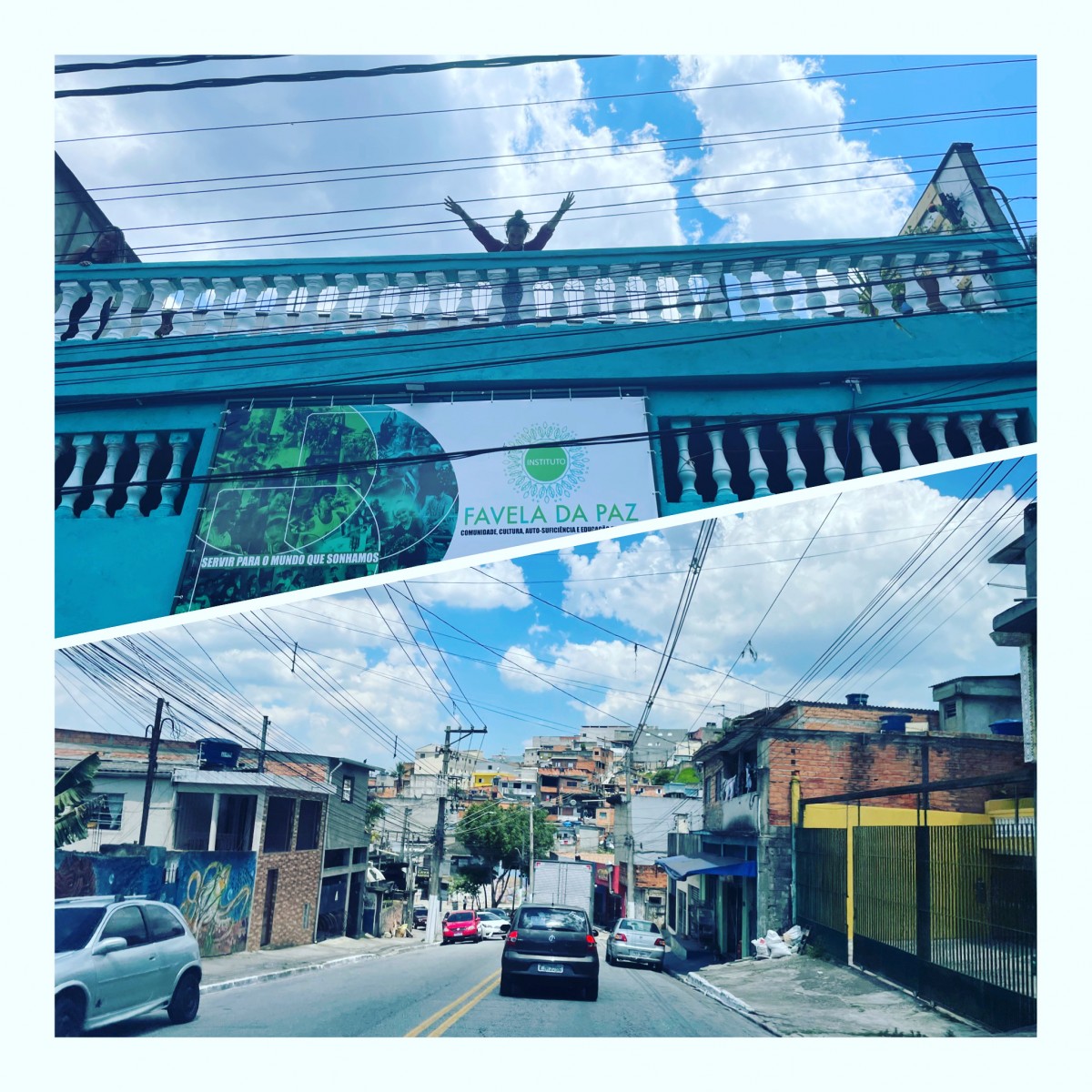 Stay Tuned...there might be an event open to the public at the end of our gathering at the favela.
After that, an intimate delegation of us (DSA), amongst us: Palestinians, Israelis, and Scottish - will be visiting an indigenous brother in Alter Do Chao next to where the River Tapajos meets the Amazon river.
More dates to come...mostly in the northeast of Brasil ( January - March)
Bookings: [email protected]
.... more coming very soon.....
Please subscribe to my Youtube Channel
http://www.youtube.com/user/amengab1
Please follow me on Spotify
https://artists.spotify.com/c/artist/5MR8uZyNt5GlOTB57BTNfq/profile/overview
Buy my music on Bandcamp
https://gabrielmeyerhalevy.bandcamp.com/

From Solo to Full Band - House Concerts, Workshops, Keynote Speaker ( Sacred Activism) & School Presentations, Universities, Churches, Jewish Communities, Special Events/Conferences/Gatherings, Cultural Centers, Yoga Studios, Festivals & more.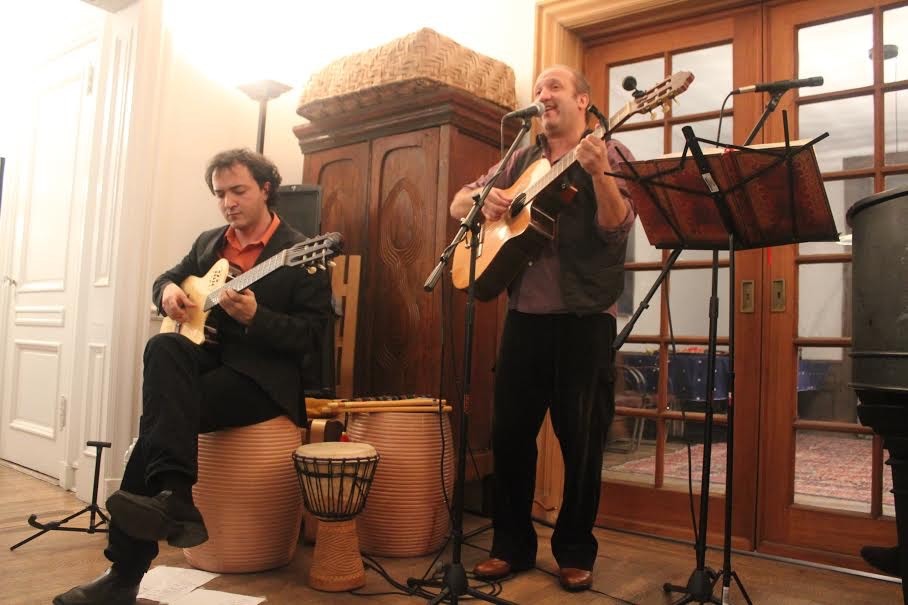 with Horacio Martinez - New York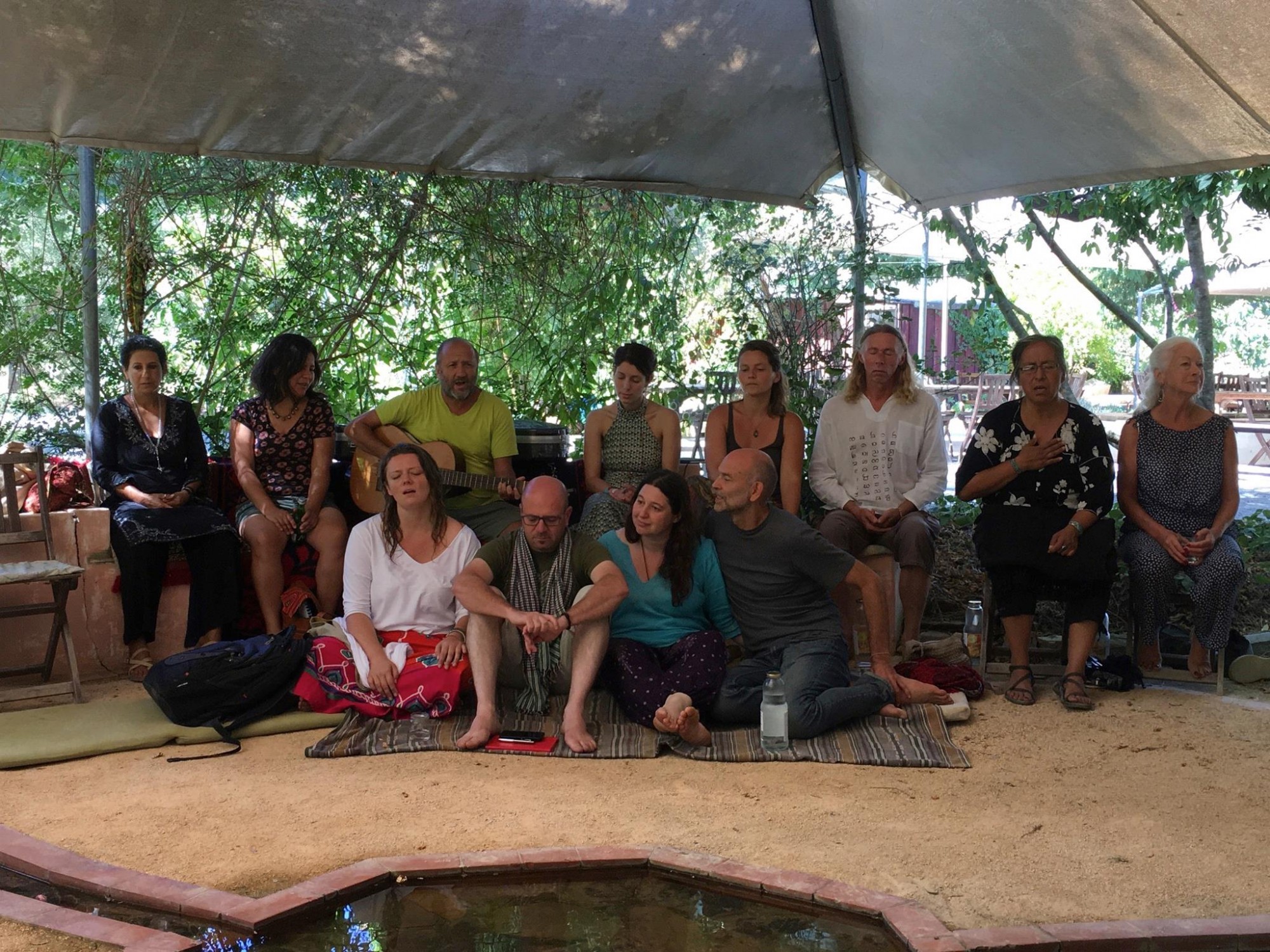 "Defend the Sacred" Sacred Activism Gathering & Conference @ Tamera Peace Research Village, Alentejo, Portugal.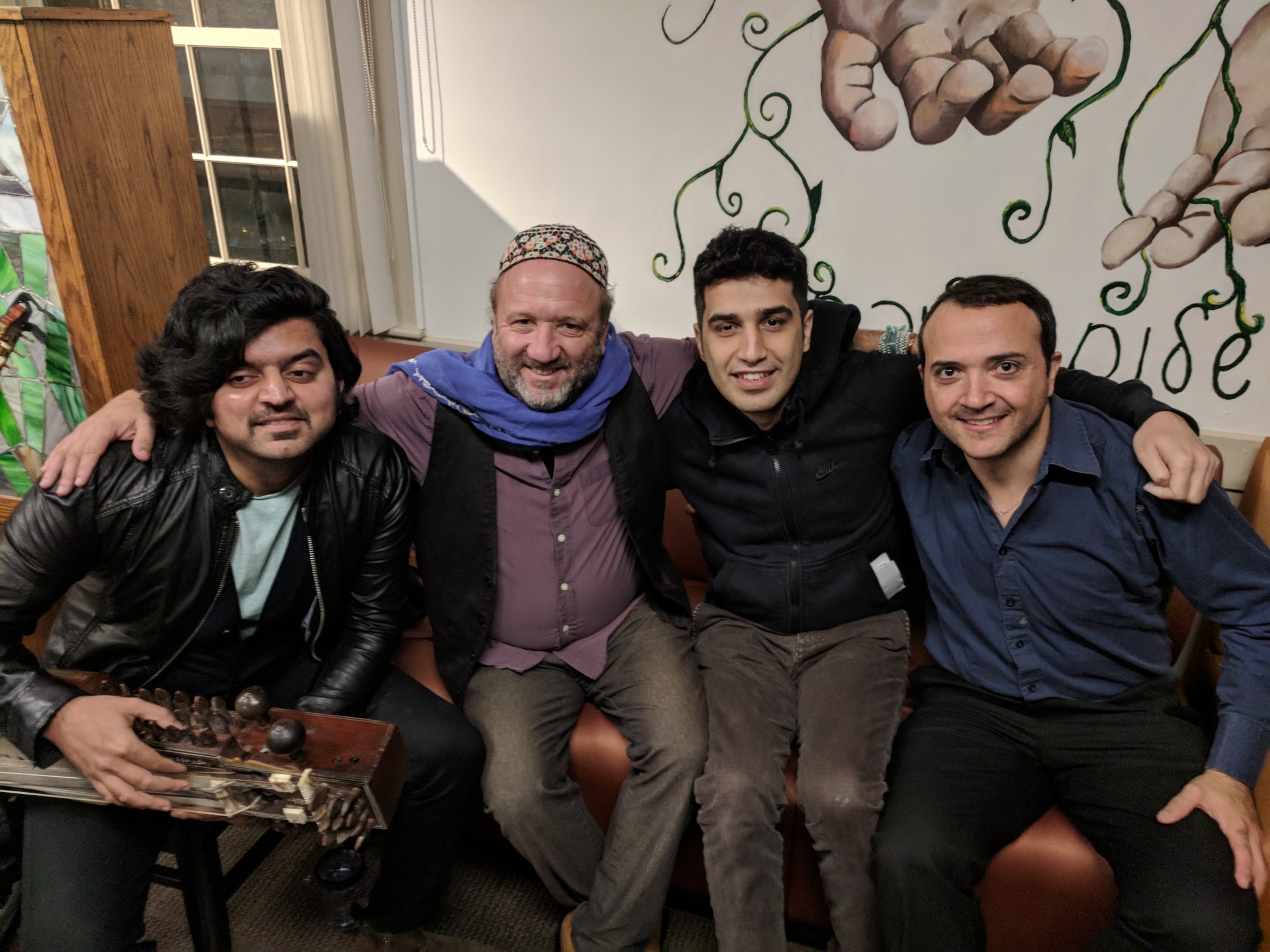 With Indian Master Saranghi player Yusuf Ismail Khan, Iranian dumbek player & Horacio Martinez after concert @ Wesleyan University - Dec 2017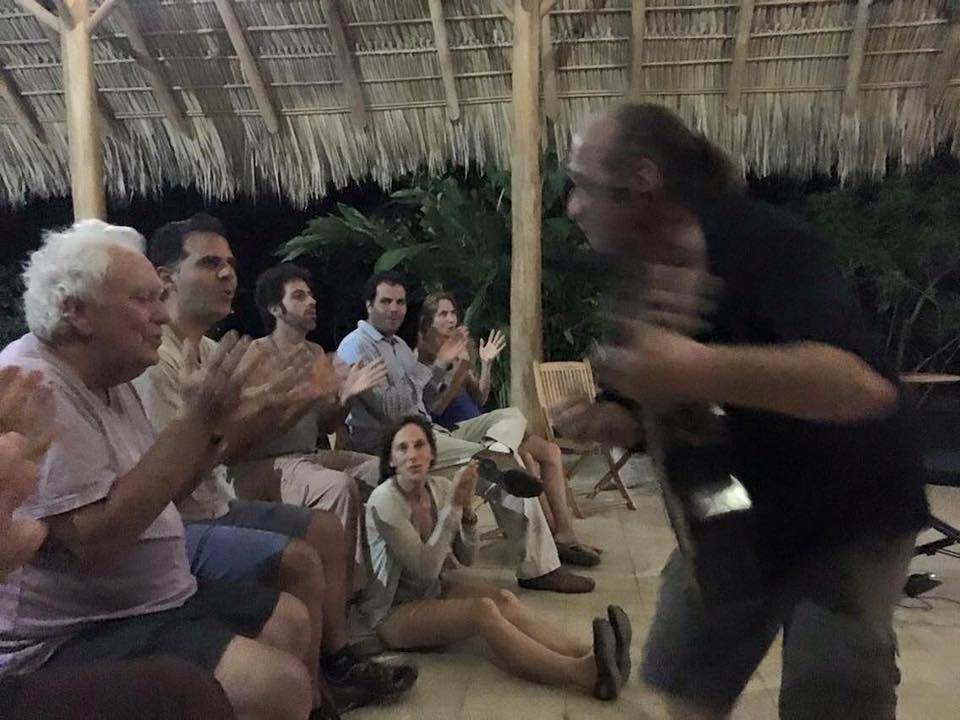 At Ecovilla, Costa Rica 2016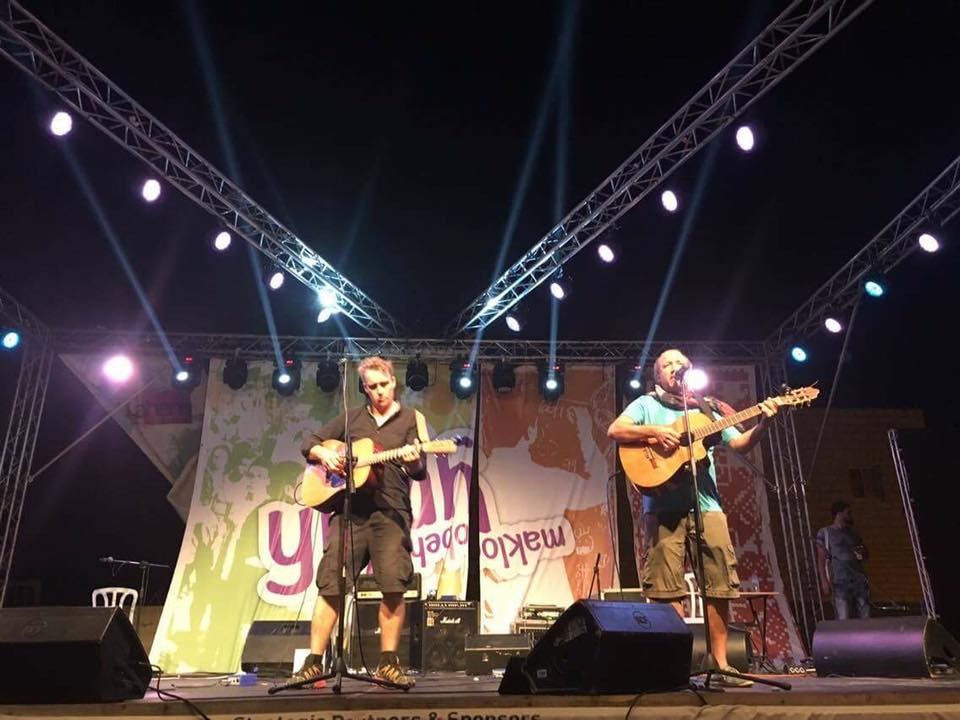 With Gav Mart - Betlahem Live festival - Bethlehem 2016

With brothers Tiokasin Ghosthorse and Claudhino from Samba Soul @ Sacred Activism gathering " Defend the Sacred" @Tamera, Portugal - August 2017.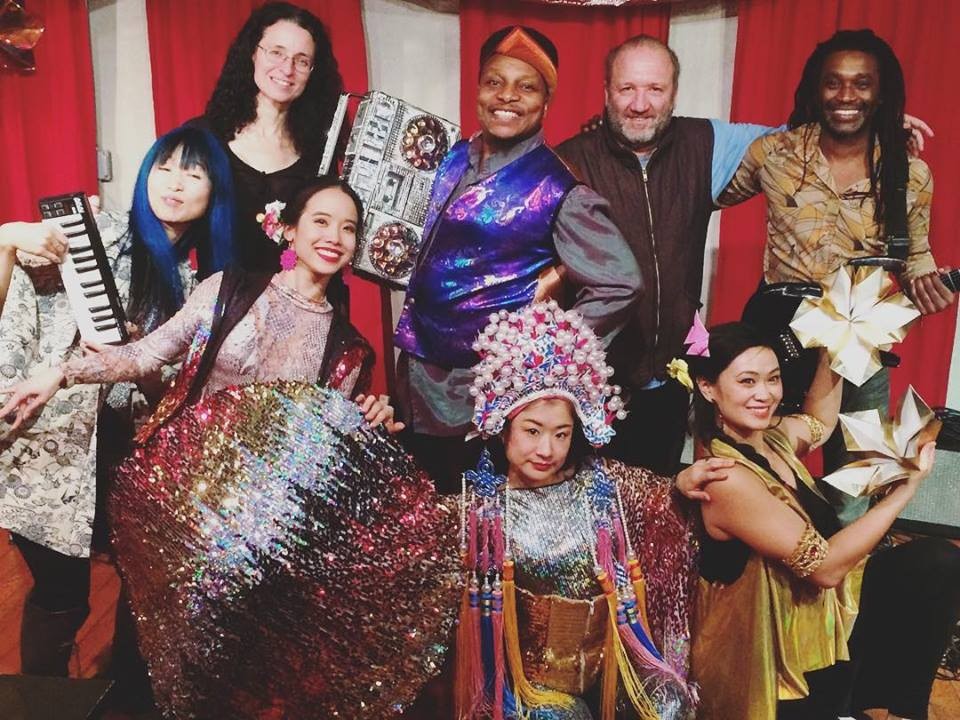 With Akim Funk Buddha & Troupe @ Nyc Dec 2017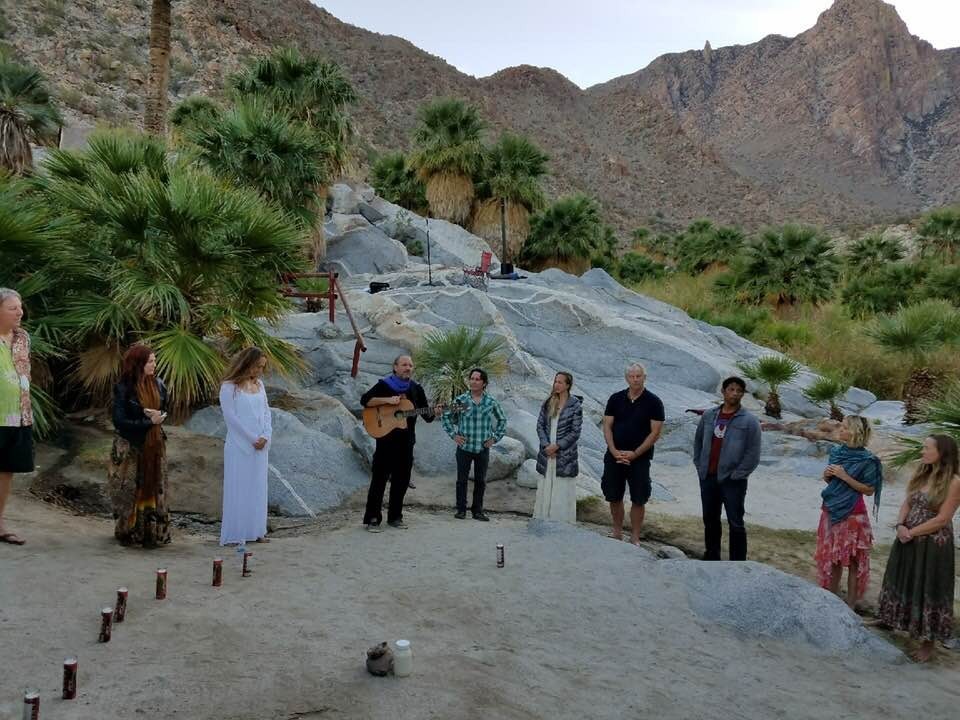 Sacred Ceremony @ Canyon de Guadalupe, Mexico - Nov 2017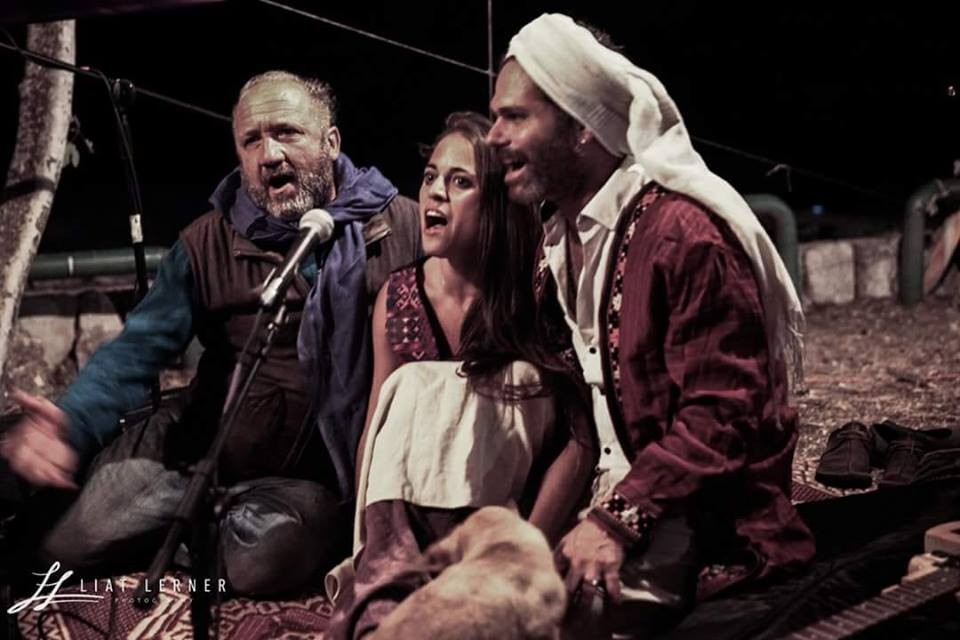 With Yaron Peer & Daniela Dvash @ Peima Festival - Jerusalem Forest, Israel
Press
An in-depth conversation with Richard Whittaker - west coast editor of Parabola - Berkeley, CA - Feb 2015 http://www.conversations.org/story.php?sid=425
Atlanta, Ga http://atlantajewishtimes.com/2016/10/world-music-artist-gaby-meyer-atlanta-oct-27-28/
L. A: https://jewishjournal.com/news/los_angeles/228359/israeli-troubadour-harmony/
News