Musician, Radical Creative, Storyteller, Writer, Workshop Facilitator, Sacred Activism & Keynote - Speaker
"Surprise Reality until it Changes"
Gabriel opens hearts and builds cross-cultural bridges even beyond enemy lines through music, humor, and story celebrating Spirit.
Dec 2024
Back in New York City from my journey East to India, through Spain, Greece, Israel, Palestine, and Sinai.
After a very moving "sacred playshop" at a festival mainly organized by Palestinians in Israel, I spent time in beloved Sinai and then traveled to India, for the 6th annual gathering of the "Defend the Sacred" global alliance of sacred activists inspired by "Standing Rock".
There we witnessed firsthand the awesome work of our dear brother Dr Rajendra Singh - Waterman of India - and his organization for the last 50 years. "Tarun Bharat Sangh" has rejuvenated 15000 bodies of water across India, 13 rivers, and millions of people who now live with healthy waters, skies, forests, animals, and a re-dignified livelihood in right relationship with Nature.
For more info on India journey and much more please click and subscribe to:
https://gabrielmeyer.substack.com/publish/posts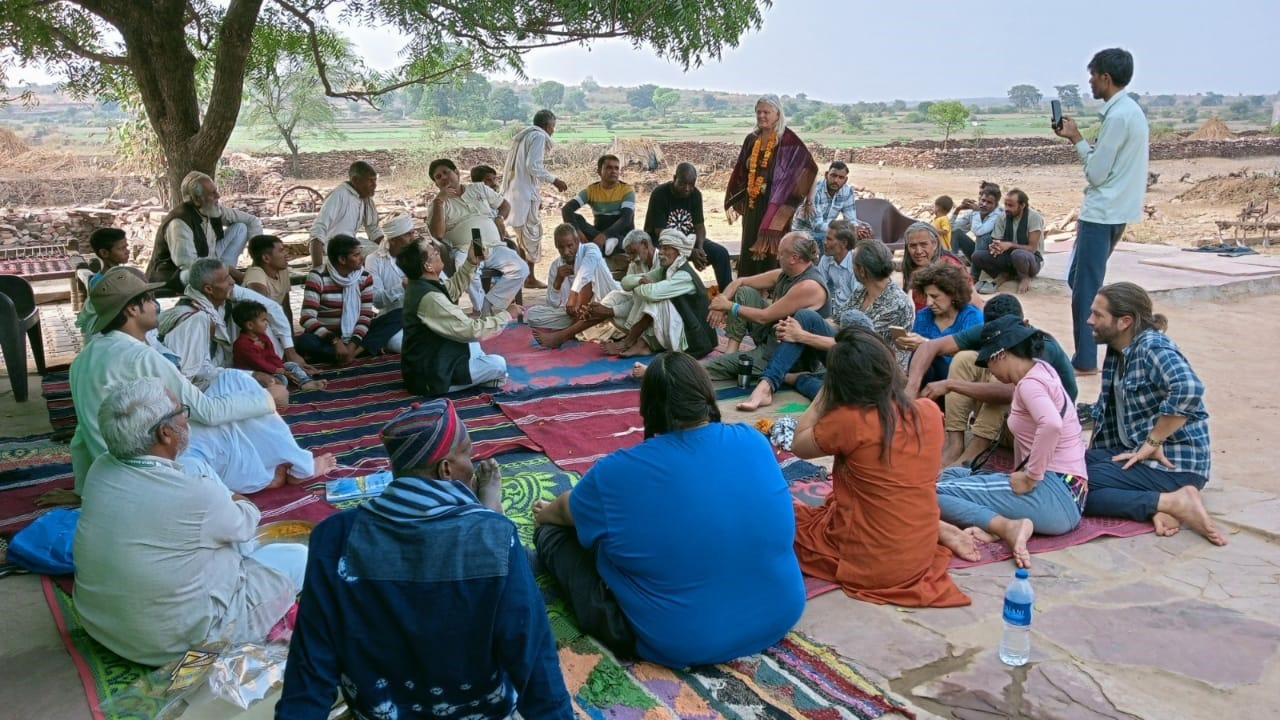 Request:
If you have access to a budget from a cultural center, a Jewish community, Church, Sufi, Yoga, Earth-centered, or other … space...... or just want to organize your own private house concert or my Sacred Playshop with your friends and community at the comfort of your living room.
Still some dates available!!!
Based in NYC , USA for the winter ( Jan/Feb for now)
Bookings: [email protected]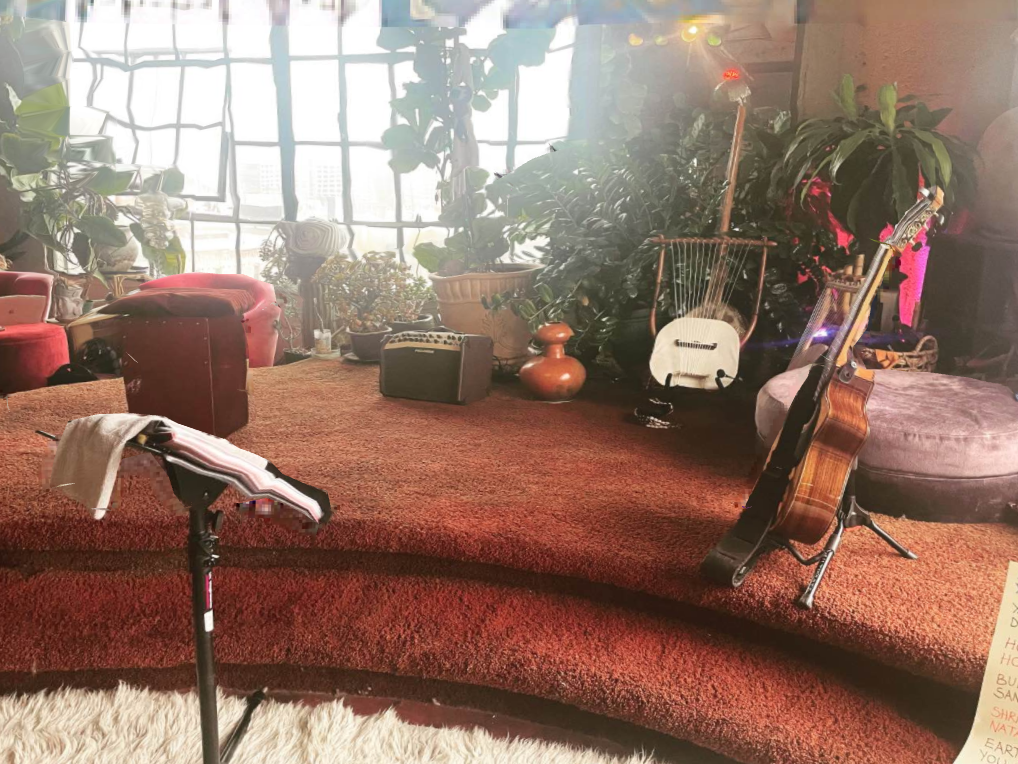 Los Angeles: PrayerFormance on the coziest stage ever at my friend (Durian Songbird) and hosts' loft.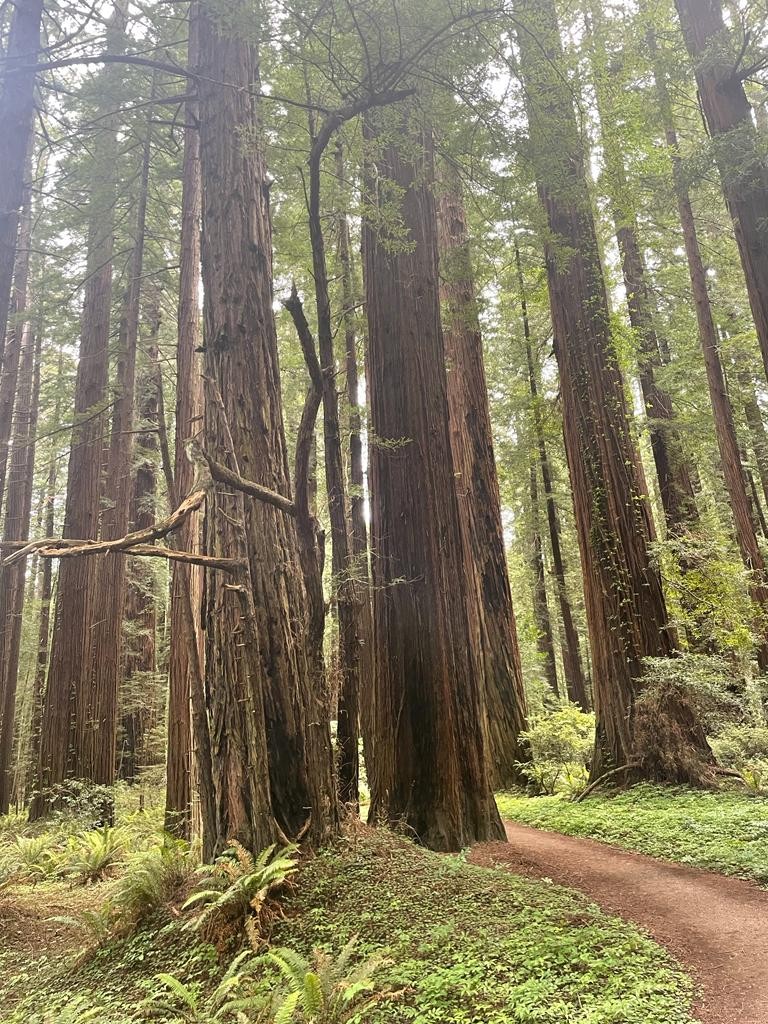 Eureka, Ca ( Humboldt County): Artist in Residence for the Beautiful Shabbaton and Shavuot activities at Temple Beth El. In deep gratitude to Rabbi Naomi Steinberg (The Redwood Rabbi)
Testimonials
"PrayerFormance"
"Gabriel's concert ( PrayerFormance") was like a rose opening up slowly. Every story shared by him was a medicine pill that opened my heart and weaved along with the beautiful melodies from different parts of the world. I reflected for many days after the concert on what I heard - so I can definitely state that it is a very powerful concert: art at its full potential! ️" Nikita Llerena - Rio de Janeiro, Brazil.
" From the first chords, I was involved in a hypnotizing, contagious, and poetic experience to say the least. Gabriel's "PrayerFormance" is a blend of tango elegance, Manu Chao's energy, Bob Marley's activism, and Jewish essence. His work speaks to everyone's heart." Guigo Rua - Photographer, Sao Paolo, Brazil.
"Sacred Playshop"
"I wasn't sure what to expect. Gaby takes you on a magnificent celebratory spiritual journey - unlike any other - with song, poetry, and movement. The power of this work is that it is not information to be remembered, but experiential, so that it becomes a part of you. The effect was profound, providing me with ways to access being in the moment - being present, and ultimately even experiencing the meaning of the oneness of God. And… if that wasn't enough, it was a joyful, playful experience. Gaby is a gift, he has a remarkable ability to allow for the essential being to emerge. This is not a one-shot experience. It will stay with you. I have never felt more present and it is the result, not of meditation, but of this extraordinary playshop." Nick Levitin - Photographer, Nyc, USA.
Sufi community in DF, Mexico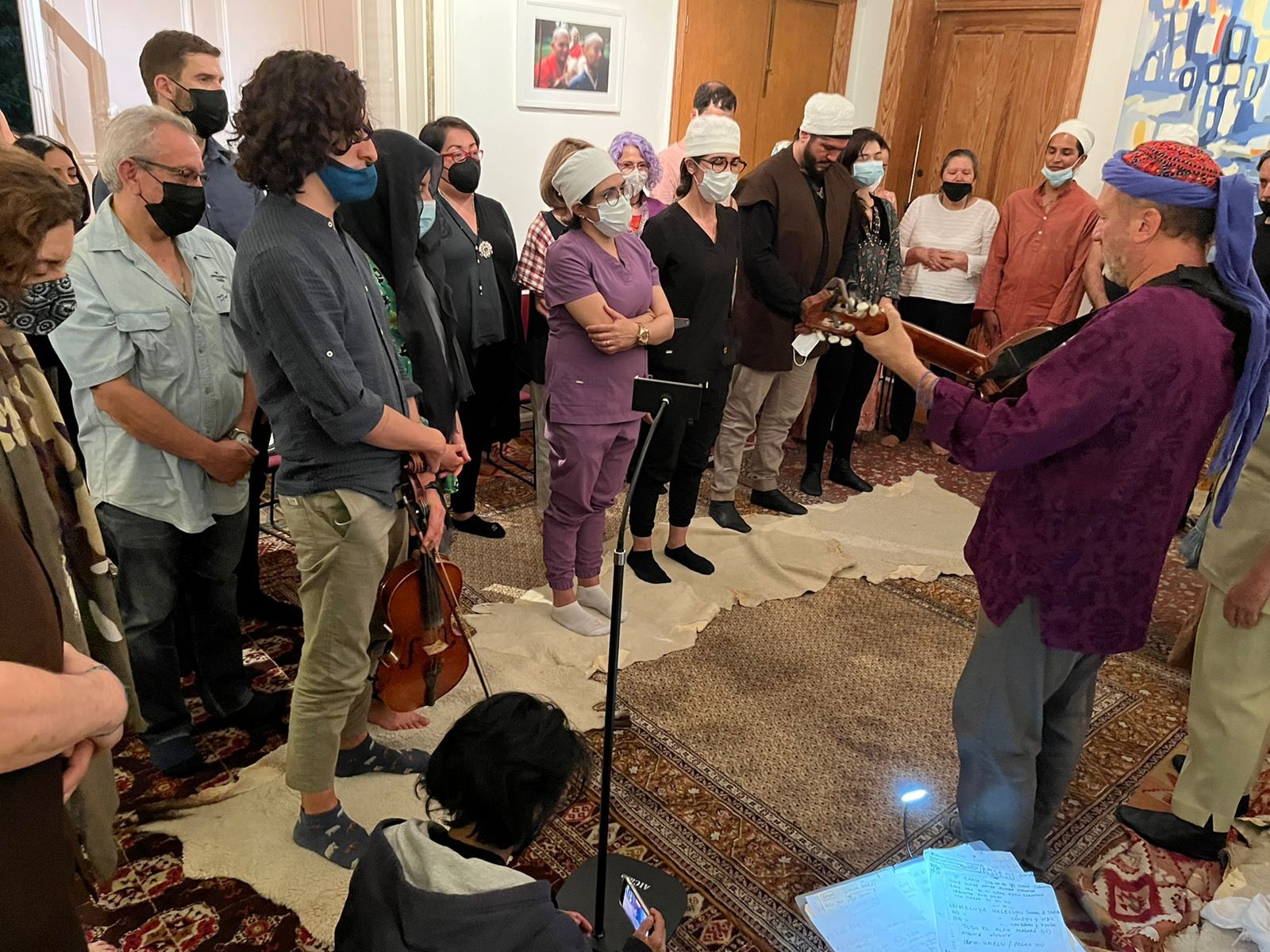 Tepozlan: with dear brother Odin Ruz and new friend Estusha Greenberg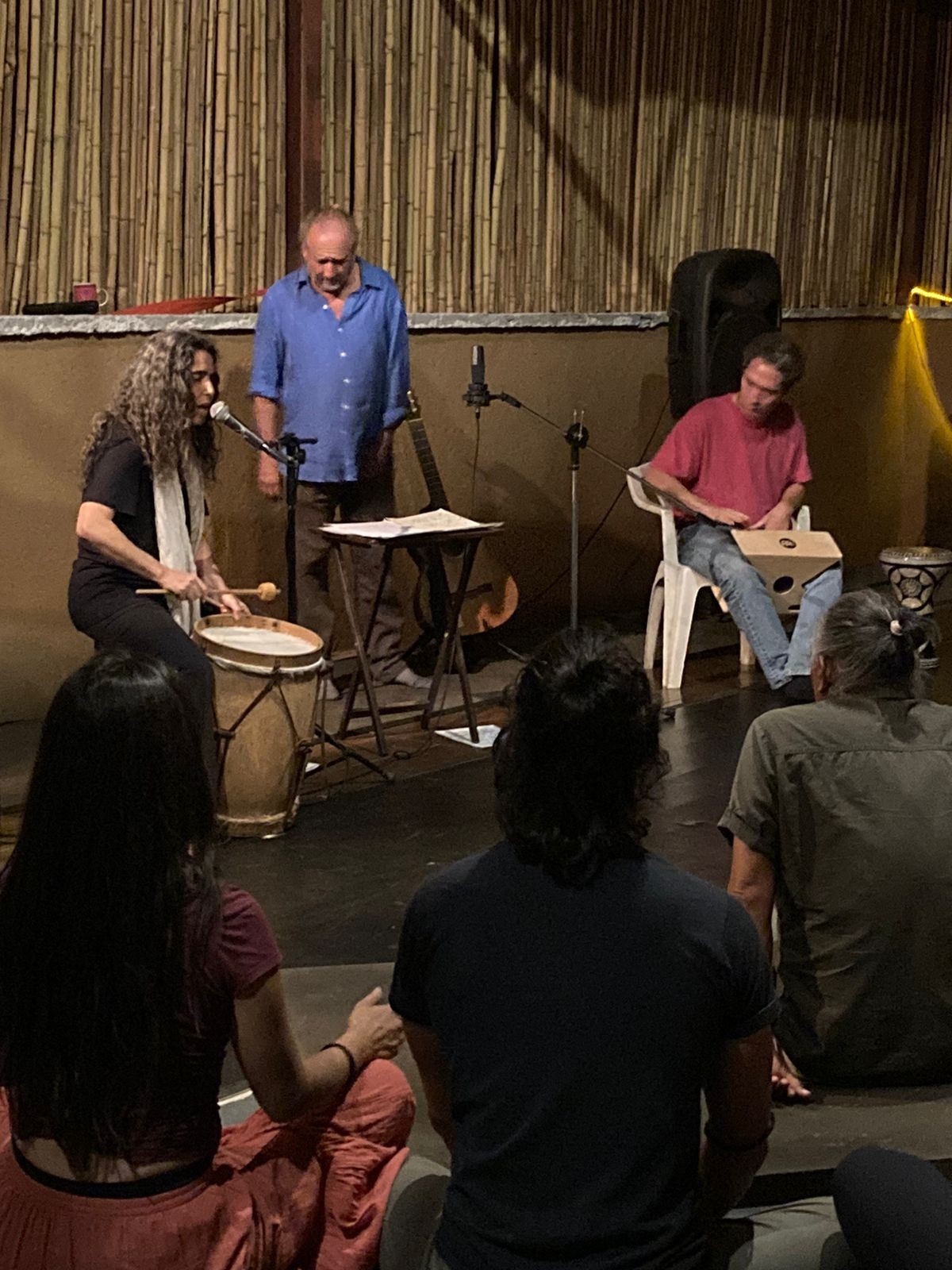 Bogota, Colombia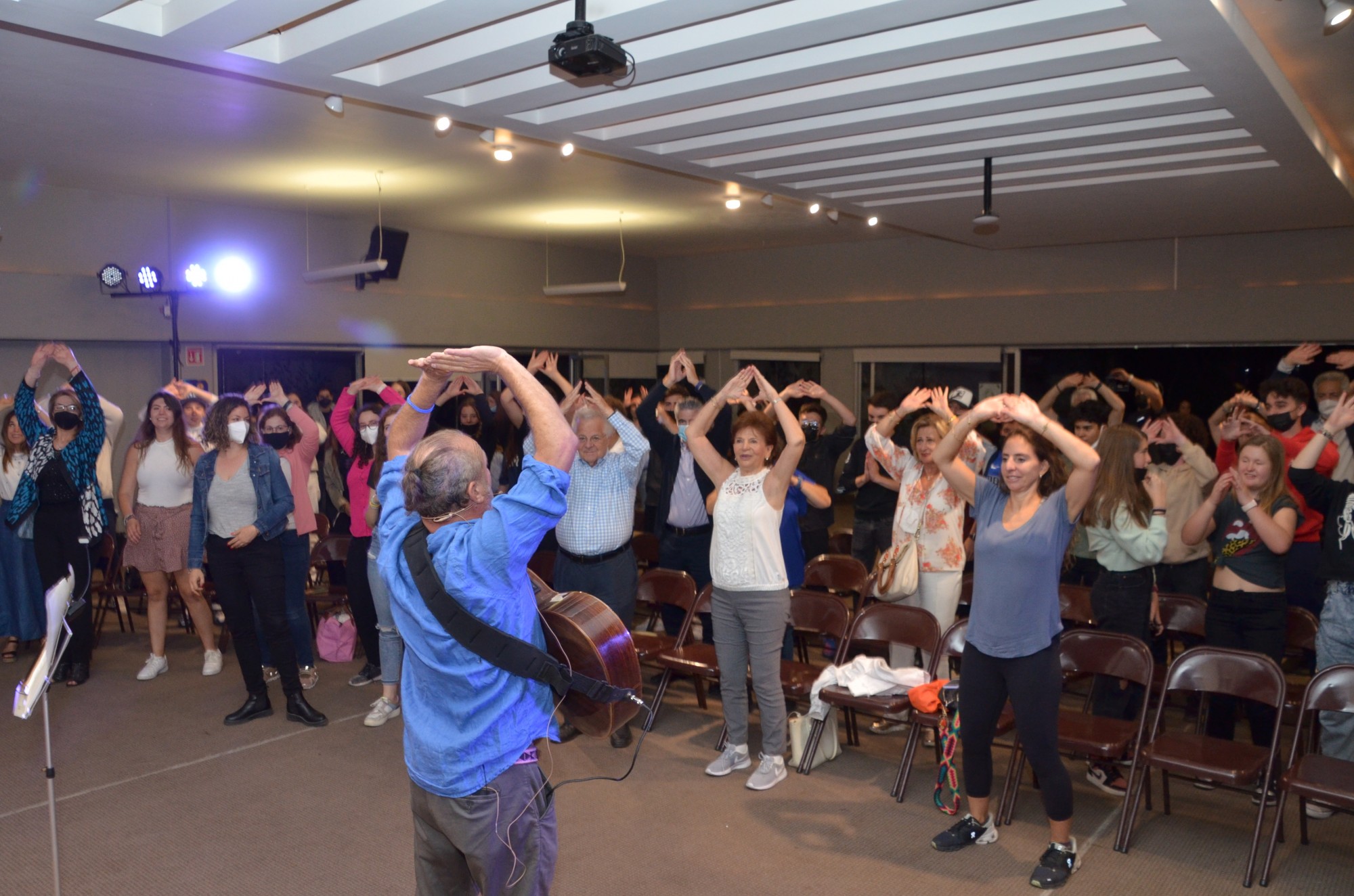 Argentina ( playing with legendary brother: Leon Gieco)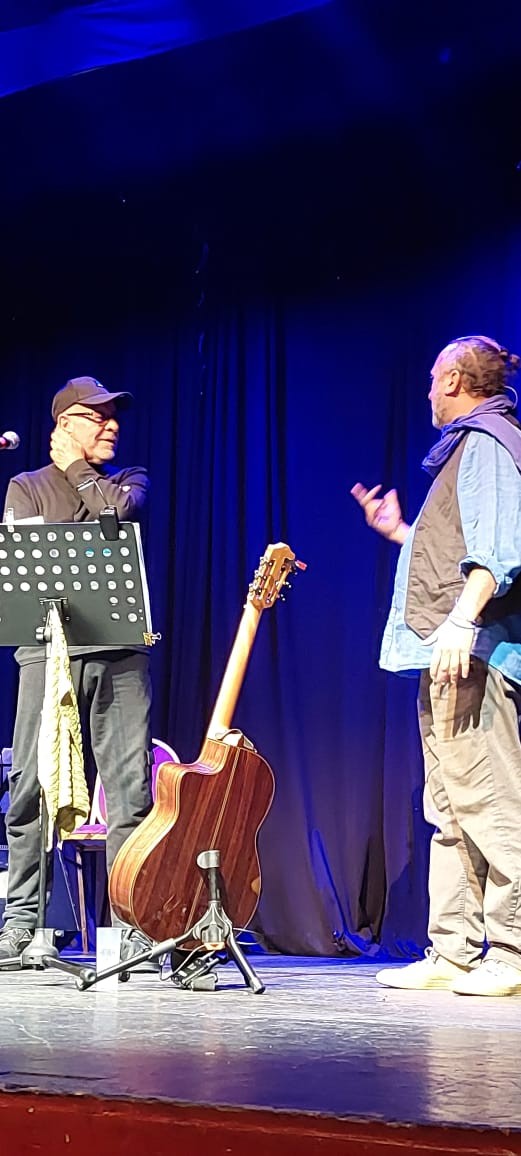 Favela da Paz, Sao Paolo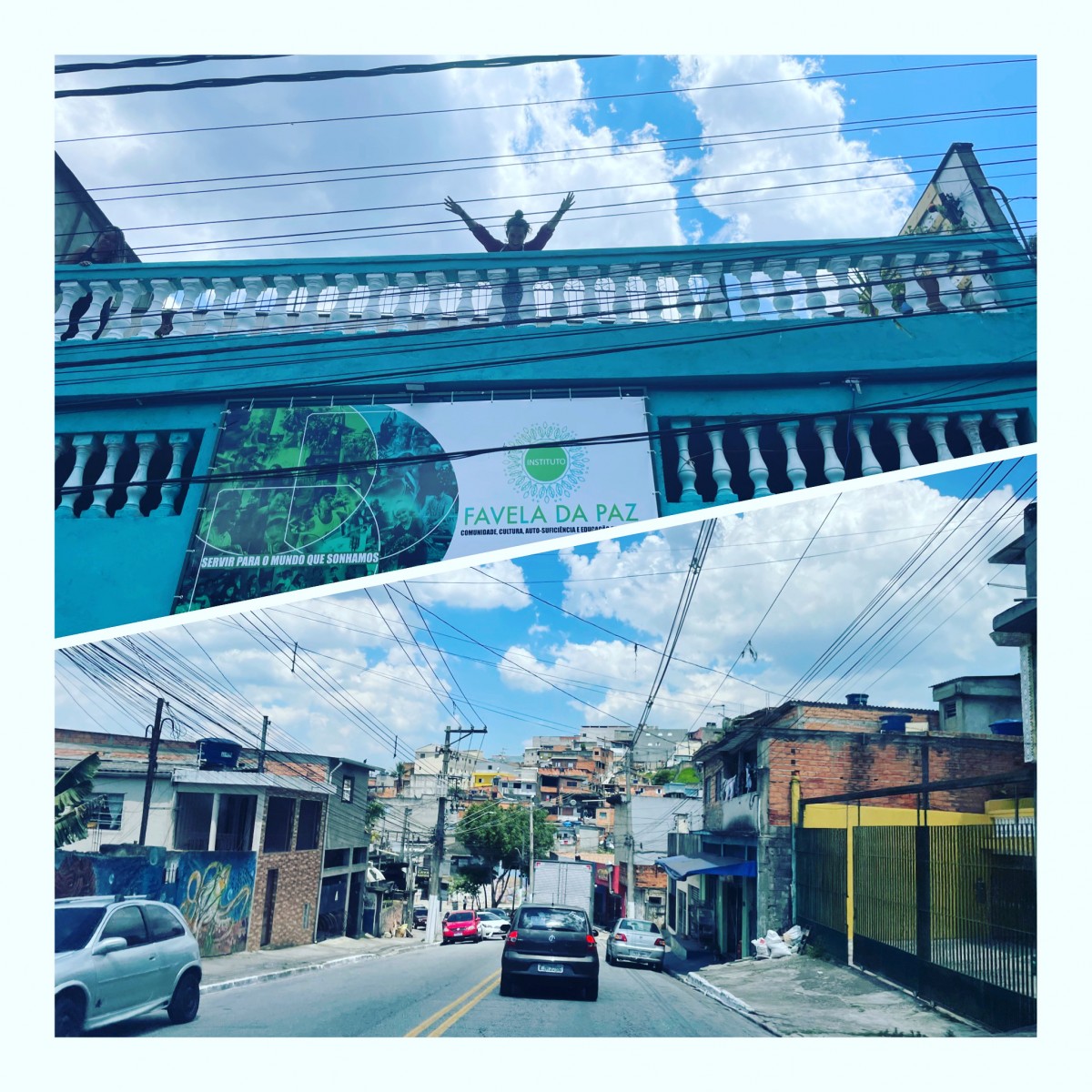 Bookings: [email protected]
.... more coming very soon.....
Please subscribe to my Youtube Channel
http://www.youtube.com/user/amengab1
Please follow me on Spotify
https://artists.spotify.com/c/artist/5MR8uZyNt5GlOTB57BTNfq/profile/overview
Buy my music on Bandcamp
https://gabrielmeyerhalevy.bandcamp.com/

From Solo to Full Band - House Concerts, Workshops, Keynote Speaker ( Sacred Activism) & School Presentations, Universities, Churches, Jewish Communities, Special Events/Conferences/Gatherings, Cultural Centers, Yoga Studios, Festivals & more.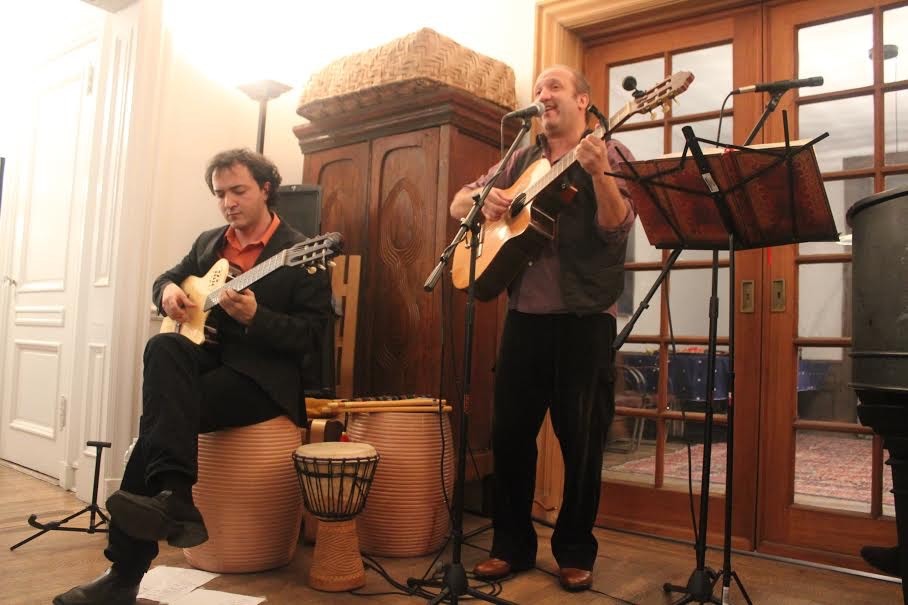 with Horacio Martinez - New York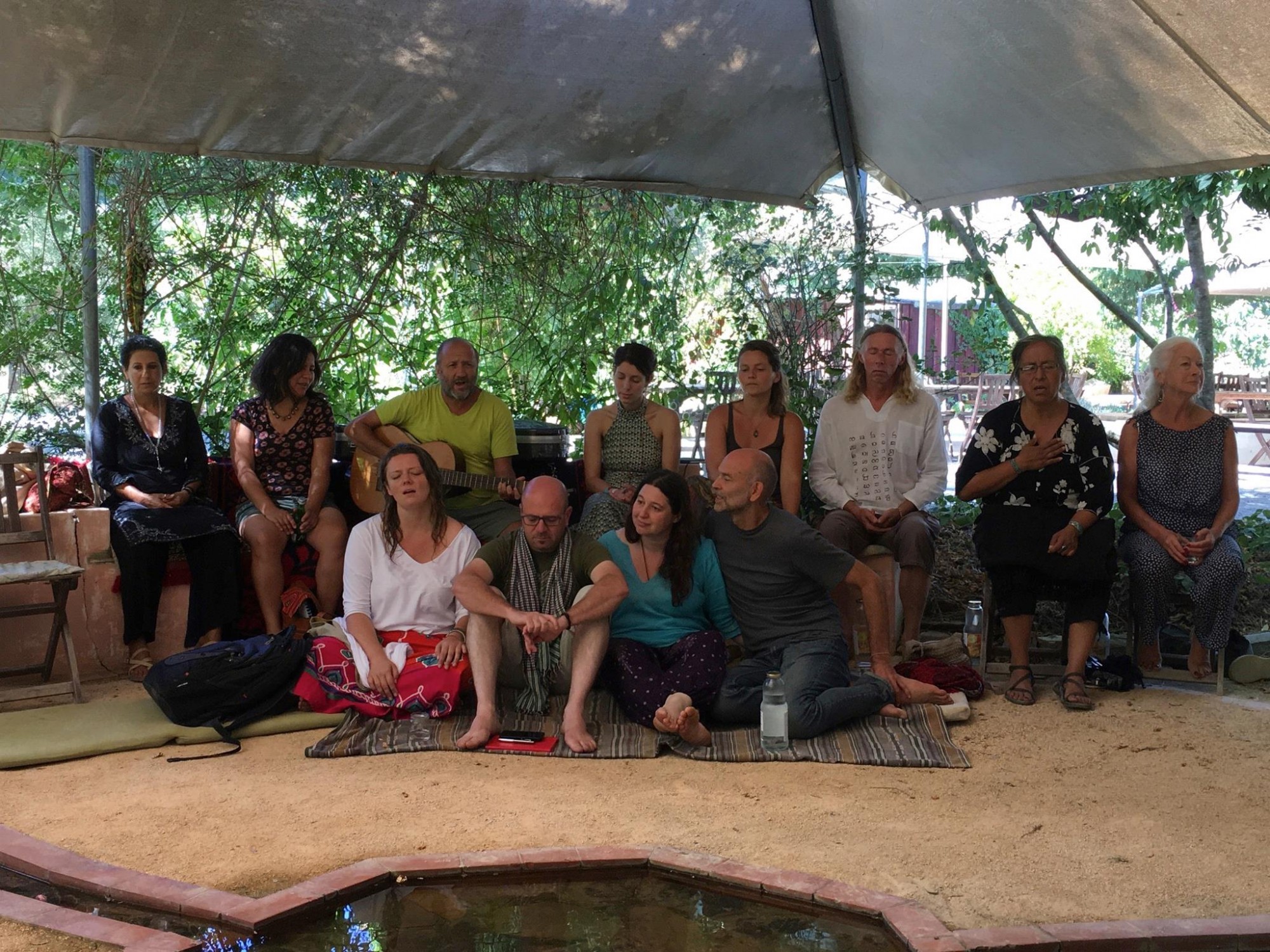 "Defend the Sacred" Sacred Activism Gathering & Conference @ Tamera Peace Research Village, Alentejo, Portugal.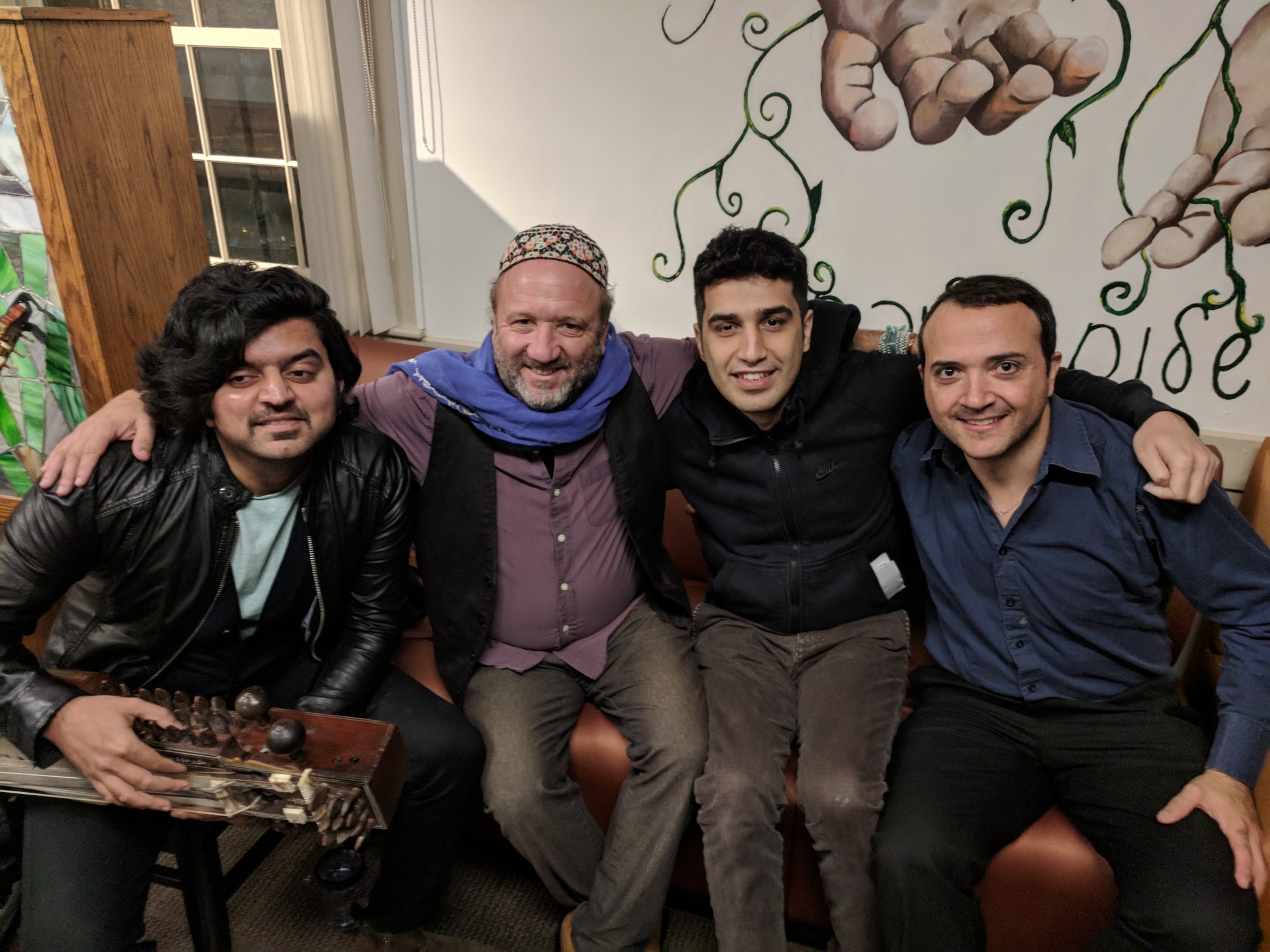 With Indian Master Saranghi player Yusuf Ismail Khan, Iranian dumbek player & Horacio Martinez after concert @ Wesleyan University - Dec 2017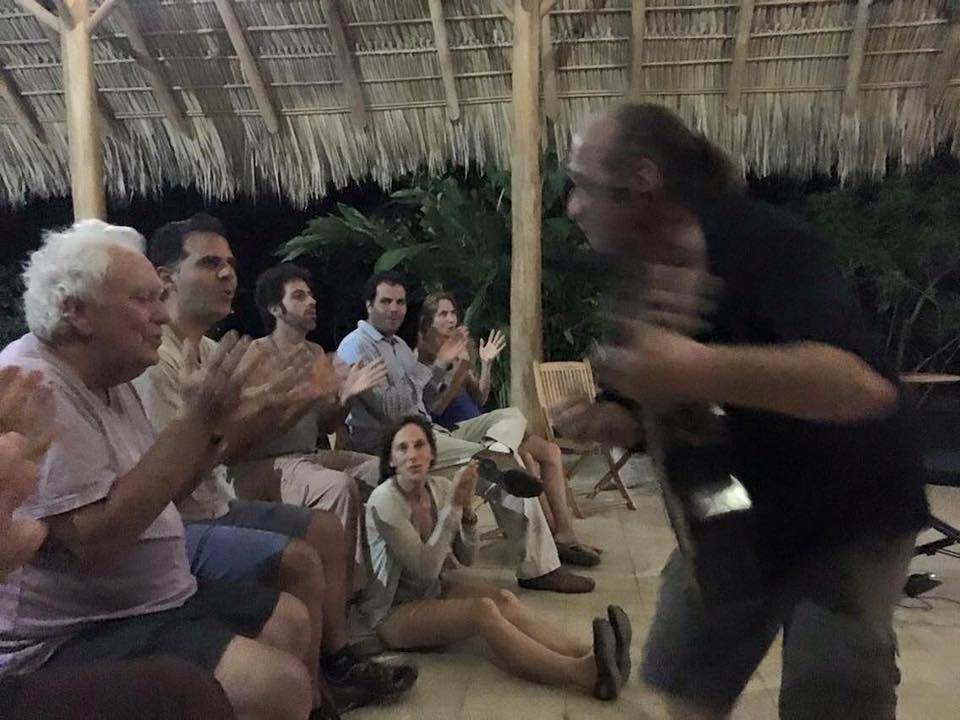 At Ecovilla, Costa Rica 2016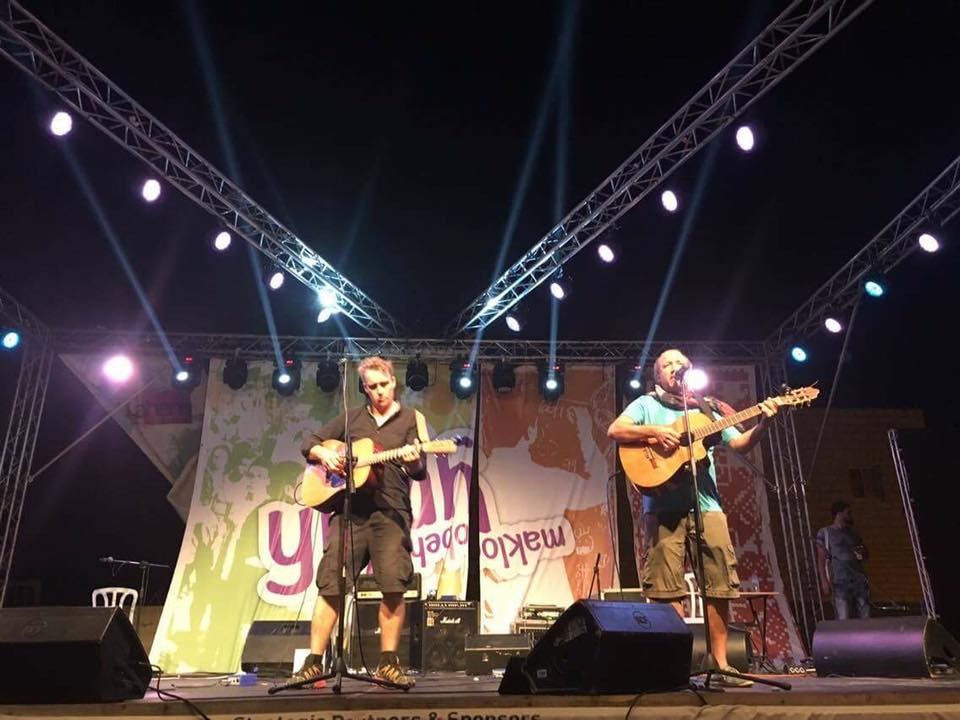 With Gav Mart - Bethlehem Live festival - Bethlehem 2016

With brothers Tiokasin Ghosthorse and Claudhino from Samba Soul @ Sacred Activism gathering " Defend the Sacred" @Tamera, Portugal - August 2017.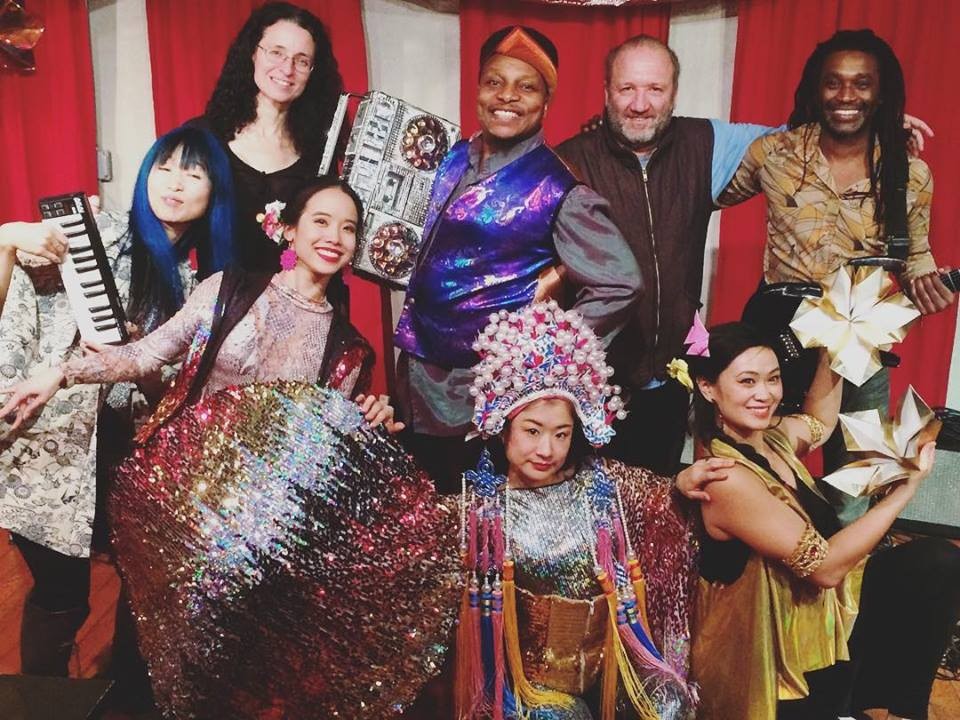 With Akim Funk Buddha & Troupe @ Nyc Dec 2017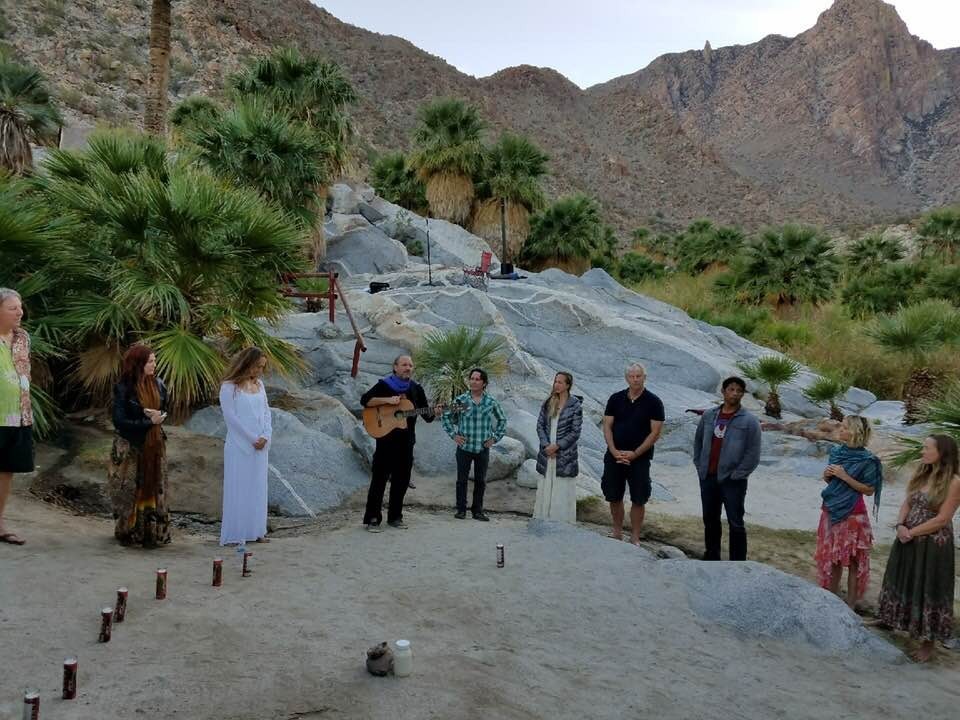 Sacred Ceremony @ Canyon de Guadalupe, Mexico - Nov 2017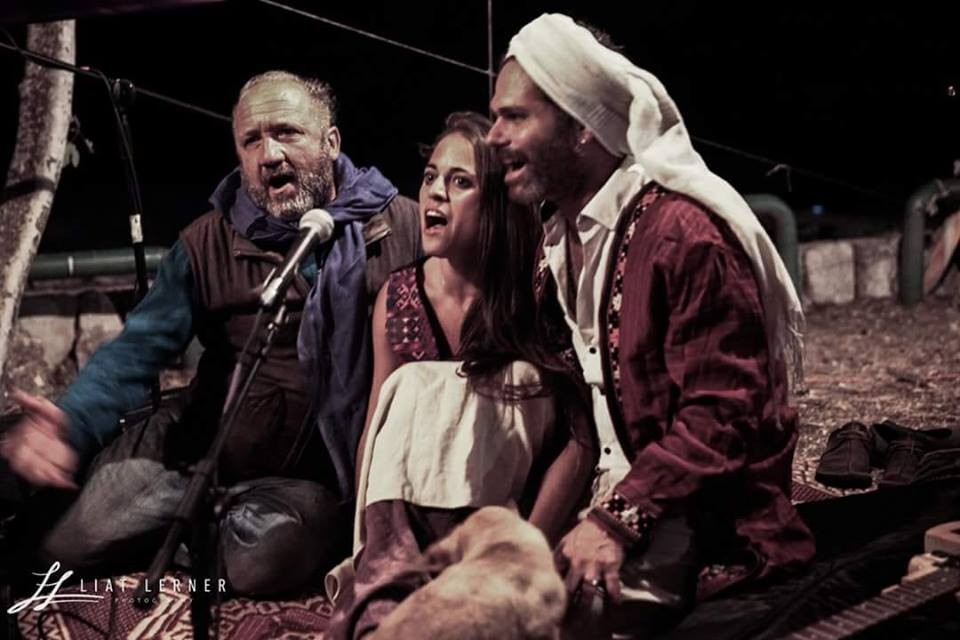 With Yaron Peer & Daniela Dvash @ Peima Festival - Jerusalem Forest, Israel
Press
An in-depth conversation with Richard Whittaker - west coast editor of Parabola - Berkeley, CA - Feb 2015 http://www.conversations.org/story.php?sid=425
Atlanta, Ga http://atlantajewishtimes.com/2016/10/world-music-artist-gaby-meyer-atlanta-oct-27-28/
L. A: https://jewishjournal.com/news/los_angeles/228359/israeli-troubadour-harmony/
News